Britton Wealth Management & Planning Consultants Inc.
We're a Team of Professionals here to help our clients realize all their 'Goals and Dreams'
No future is too big or too small for us, our goal is to simply help create a positive future for all of our clients.
The Britton Wealth Management Process uses the 7 Areas of a Comprehensive Financial Plan to achieve the desired results.
We work with Pension Clients, Farmers, the Legal and Medical Profession.
We understand that financial planning for your future is scary and uncertain, especially in today's economy. We will help you address the risks along the way implementing a plan to reduce and even eliminate those risks. Rest assured that in our hands we've helped clients with all types of backgrounds successfully and happily retire with their financial hopes and dreams met and, often exceeded. We want to help make that dream become a reality for you and your family too.
Minimizing risk followed by minimizing tax with properly structured Professional Corporation Retirement Strategies.
Our innovative insurance plans reflect our deep understanding of your profession, your business and the pressures facing you every day.
Do you have a Process? Hope is not a process…We have a Process to address all your financial needs.
Strategies to help you manage your personal wealth minimizing market fluctuations. ​
Farmers, Business Owners, and Professionals all face enough risk in day-to-day operations. Find out how we can help you keep what you have worked so hard to attain.
Customized solutions based on you, plans for to accumulate and protect your wealth.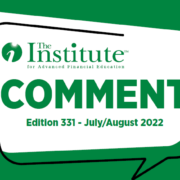 COMMENT is an informative newsletter targeted to the unique niche that CLU advisors occupy in the financial services industry, with a focus on risk management, wealth creation and preservation, estate planning, and wealth transfer.
https://brittonwealth.com/wp-content/uploads/2022/07/july-1.png
470
672
James Britton
https://brittonwealth.com/wp-content/uploads/2019/09/Logo.png
James Britton
2022-07-07 14:21:30
2022-07-07 14:50:15
July/August COMMENT Newsletter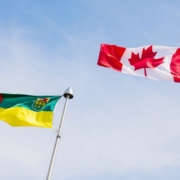 On March 23, 2022, the Saskatchewan Minister of Finance announced Saskatchewan's 2022 budget. We have highlighted the most important financial measures you need to know, with an emphasis on: • An increased Saskatchewan Value-added Agriculture Incentive. • An increased Saskatchewan Technology Start-up Incentive tax credit. • Changes in Education property taxes and what the PST is charged on. • Financial commitments to healthcare and child care. Budget 2022 includes no changes to personal or corporate tax rates.
https://brittonwealth.com/wp-content/uploads/2022/03/Saskatchewan-Budget-2022.jpeg
667
1000
James Britton
https://brittonwealth.com/wp-content/uploads/2019/09/Logo.png
James Britton
2022-03-24 18:57:01
2022-03-25 17:57:04
Saskatchewan 2022 Budget Highlights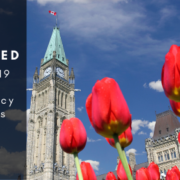 On Friday, February 19, 2021, Prime Minister Justin Trudeau announced an extension to: - Canada Recovery Benefit - Canada Recovery Caregiving Benefit - Canada Recovery Sickness Benefit - Employment Insurance
https://brittonwealth.com/wp-content/uploads/2021/02/COVID-19-Benefits-extended.png
281
500
James Britton
https://brittonwealth.com/wp-content/uploads/2019/09/Logo.png
James Britton
2021-02-22 14:09:46
2021-02-22 15:21:13
Extended COVID-19 Federal Emergency Benefits